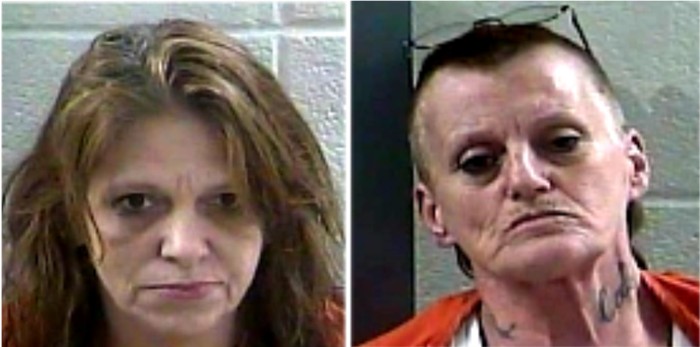 Laurel County, KY - Sheriff John Root is reporting that: Laurel Sheriff's Deputy Jamie Etheridge so along with deputy Keith Densmore arrested two individuals on Friday afternoon December 1, 2017 at approximately 3:30 PM.
The arrests occurred at Walmart near Corbin in southern Laurel County after Walmart's loss prevention team detained two subjects.
When deputies arrived at the scene and conducted an investigation they learned that the two individuals had apparently used the self checkout and failed to scan all items attempting to leave the store without paying for the items totaling $32.87.
Items included panties and dog food. In addition, one of the subjects was determined to be under the influence and was in possession of drugs not in the proper container and one had an outstanding warrant.
The two individuals arrested were identified as:
Patricia Diane Palmer age 54 of Corbin charged with theft by unlawful taking – shoplifting; public intoxication – controlled substances; prescription drugs not in original container.
Lela Jean Snellings age 53 of Keavy charged with theft by unlawful taking – shoplifting. In addition, this subject was charged on a Laurel District Court bench warrant of arrest charging failure to appear in court on numerous traffic violations.
These two individuals were lodged in the Laurel County Detention Center.
Photos attached her courtesy of the Laurel County Detention Center.