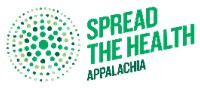 Spread the Health Appalachia (STHA) is an innovative program to tackle high rates of chronic conditions like diabetes, obesity, and heart disease in the Cumberland Valley. STHA is a partnership between Microclinic International and the Bell County, Knox County and Cumberland Valley District Health Departments, and is funded by the Centers for Disease Control and Prevention Community Transformation Grant – Small Communities.  To accomplish this objectives of curbing the rise of preventable chronic conditions, numerous being implemented where residents live, work, and play right here in Clay County!
Farm to School Programs at local schools will give children access to fresh fruits and vegetables during the school day.  Manchester Elementary and Goose Rock Elementary are both active participants in the Farm to School Initiative. These schools will start composting programs, develop school gardens, foster new farmer-student relationships, and expand nutritional education in the classroom.
Healthy2Go, a local store transformation initiative, is expanding access to healthy foods at local convenience stores.  Stores participating in the program are not only stocking healthier products, but displaying health information materials to help shoppers make the healthy choice.  Check out Laurel Creek Tradin' Post N Grill and Toby's Market here in Clay County to pick up some healthy food and a free cookbook.  Store recruitment is still in progress.
STHA has also partnered with senior citizen centers to promote healthy aging and a balanced diet for all Cumberland Valley residents, no matter what age.
Staggering statistics show more than one third of Cumberland Valley adults are obese and 15% are diabetic.  Only 2% of the children consume the recommended daily allowance of fruits and vegetables.  Nutrition, education and prevention, and physical activity are vital components in turning the tide on preventable disease and are addressed by STHA.
STHA is also working to increase access to specialized care in the Cumberland Valley and to expand health department outreach efforts.  Successful meetings have put in place new strategies to overcome the lack of specialized care currently plaguing the region.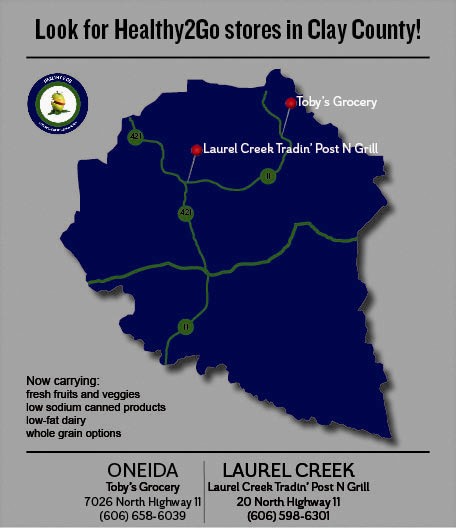 Similarly, the highly successful Microclinic Program, a diabetes prevention and management class, is expanding from its current location in Bell County throughout the Cumberland Valley.  This class has saved lives in Bell, and enthusiastic community members are excited to lead the program here in Clay.  The Microclinic Program is centered on the philosophy of "contagious health," the idea that healthy behaviors can spread through social networks just as unhealthy ones do.
Lastly, STHA has brought school boards and local government together to try and establish new shared-use agreements.  Shared-use agreements have the potential to unlock gyms and playground after school hours, opening up these spaces to the community.  STHA hopes to form new partnerships between schools and local government to provide Clay County residents with safe, warm places to exercise.
Southeast Kentucky has one of the highest rates of chronic disease in the U.S.  Education and preventative measures are keys to helping reverse this trend.  With the support of health centers, schools, and numerous community partners in the Cumberland Valley, STHA hopes to provide the community with access to opportunities that will help prevention efforts.
For more information about STHA, events, and regular health updates, like STHA on Facebook or follow them on Twitter.  The STHA communications team has developed very active Facebook and Twitter accounts, serving as valuable resources for Cumberland Valley residents looking for health tips and current health news.  You can also contact Natasha Roberts at CVDHD (606) 598-5564 extension 115.
STHA hopes that the focus on nutrition, medical care, and exercise will help make the healthy choice the easy choice and promote a healthier Clay County.