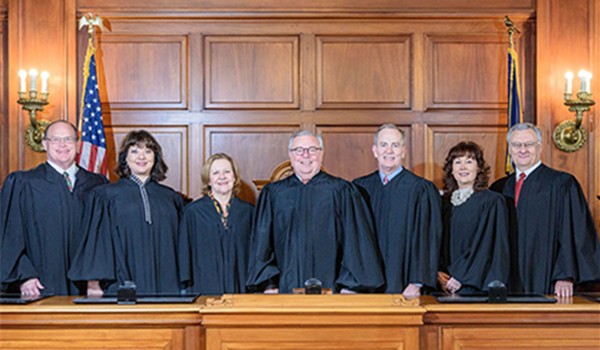 FRANKFORT, KY (April 20, 2020) – The Supreme Court of Kentucky will hear oral arguments by videoconference Wednesday in a family law case on appeal from Oldham County. The court is hearing oral arguments remotely for the first time in its history, as the justices are not meeting in person to observe social distancing during the COVID-19 pandemic.
The public may watch arguments via a livestream on the KET website. Proceedings are also available to watch later on the site.
Visit COVID-19 and the Courts for ongoing updates on how the state court system is handling the pandemic.
Oral Argument
WEDNESDAY, APRIL 22, 2020
10 a.m. EDT
2019-SC-379-DGE
GREENE V. BOYD
Family Law. Friend of the Court. Expert Testimony. Hearsay. The issues here relate to the use of a "friend of the court" (FOC) to obtain information and the extent to which they may testify, specifically whether they may qualify as experts to provide opinion testimony and/or may testify as to hearsay or provide written reports containing hearsay.
Oldham Circuit Court, Judge Doreen S. Goodwin
Attorneys for Appellant: Allison Spencer Russell
Attorneys for Appellee: James Kennedy Murphy
About the Supreme Court of Kentucky
The Supreme Court is the state court of last resort and the final interpreter of Kentucky law. Seven justices sit on the Supreme Court and all seven justices rule on appeals that come before the court. The justices are elected from seven appellate districts and serve eight-year terms. A chief justice, chosen for a four-year term by fellow justices, is the administrative head of the state's court system and is responsible for its operation. The Supreme Court may order a ruling or opinion to be published, which means that the ruling becomes the case law governing all similar cases in the future in Kentucky.