MANCHESTER, KY (July 10, 2020) – Cumberland Valley District Health Department press release for Thursday, July 9, 2020: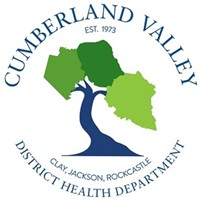 Manchester, KY (July 09, 2020) – It is with deep sadness that we report the death of a 68 year old male in Clay County due to COVID-19. CVDHD now reports a total of four confirmed and probable COVID-19 related deaths for the county.
We also report one new confirmed case and one individual recovered.
In Jackson County, there are no new cases to report today, and five individuals have been added to the recovered list.
In Rockcastle County, there is one new confirmed case to report today.
Complete case totals by county are updated daily on the Cumberland Valley District Health Department website: http://cvdhealthdept.com For additional local information, call Clay County Health Department at 598-2425, Jackson County Health Department at 287-8421, or Rockcastle County Health Department at 256-2242. For afterhours emergencies, call 598- 5564 to reach our 24/7 on-call.
###