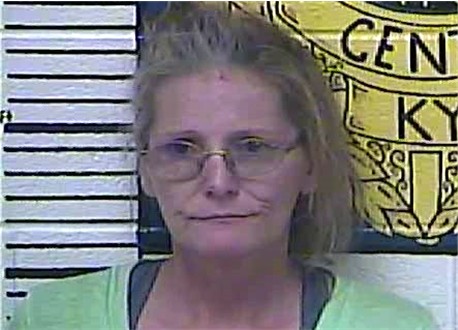 MANCHESTER, KY - The Clay County Sheriffs Office is reporting that on Tuesday, August 2, 2022 at approximately 9:04 A.M., Clay County Chief Deputy Clifton Jones arrested Patricia Sibert, 49 of Mayfork Road.
The arrest occurred on the Hal Rogers Parkway when units were dispatched to a vehicle accident.
Upon arrival, Chief Deputy Jones made contact with the above mentioned subject and through investigation determined the subject was manifestly under the influence.
During the course of the investigation it was shown that the subject was operating the motor vehicle on a DUI suspended license and refused to submit to a blood test.
Patricia Sibert was charged with:
Driving on DUI Suspended 1st Off.
Operating Motor Vehicle Under the Influence of Alc/Drugs/Etc.
No Operators License
This individual was lodged in the Clay County Detention Center.
Photo of the accused is courtesy of the Clay County Detention Center.
Assisting at the scene was Clay County Sheriff Patrick Robinson, Deputy Paul Whitehead, Deputy Dewey Grubb and Manchester City Police Chief, Jason Combs.