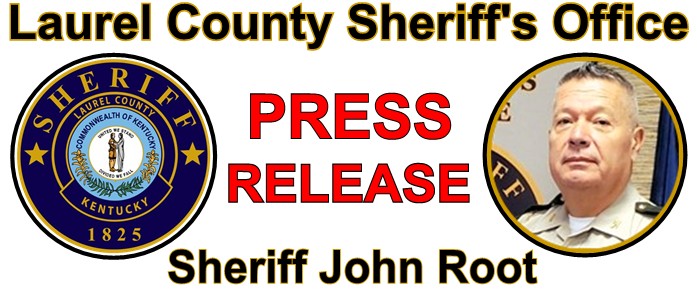 LONDON, KY - Laurel County Sheriff John Root is reporting that three accused subjects are awaiting final sentencing after having pled guilty in Laurel Circuit Court to the 2020 murder of Jeremy Caldwell age 32 of Manchester, KY.
Caldwell was allegedly shot dead in his vehicle during an incident which occurred at the intersection of Highway 490 and Highway 1376 approximately 5 miles north of London on Sunday, December 20, 2020.

Robert Brandon Gray, Ashley Lewis and Freddy Wayne Scalf, JR
The suspects fled the scene and were later arrested by the Laurel County Sheriff's office with Robert Brandon Gray age 40 of Keavy, KY and Freddy Wayne Scalf, JR age 30 of East Bernstadt, KY being arrested in Laurel County and Ashley Lewis age 31 of East Bernstadt, KY was arrested in Clay County after Laurel Sheriff's deputies and detectives developed information on their whereabouts.
Robert Gray pled to:
Ashley Lewis pled to:
Freddy Scalf, JR pled to:
Final sentencing is scheduled for Wednesday, September 14, 2022 in Laurel Circuit Court.
Laurel Sheriff's Detective Robert Reed was the case officer.
ARTICLES RELATED TO THIS CASE:
LSO Asking Public's Help Locating 2 Suspects Allegedly Involved in the Murder of a Manchester, Kentucky Man
Infrared Imaging System Utilized by SRT in Southeast Kentucky during Stand-off & Capture of Suspect in Murder of a Manchester Man / Search Continues for Alleged Accomplice
Cash Reward Being Offered for a Southeast Kentucky Woman Wanted for "Complicity To Commit Murder"
Sheriffs in Southeast Kentucky Team Up & Capture "Most Wanted" Suspect in Fatal Shooting of a Manchester Man
Police Asking Public's Help Locating a Third Suspect Allegedly Involved in the Murder of a Kentucky Man
Cash Reward Being Offered for Suspect Allegedly Involved in the Murder of a Manchester, Kentucky Man
CAPTURED: Subject being sought regarding the murder of a Manchester, Kentucky man