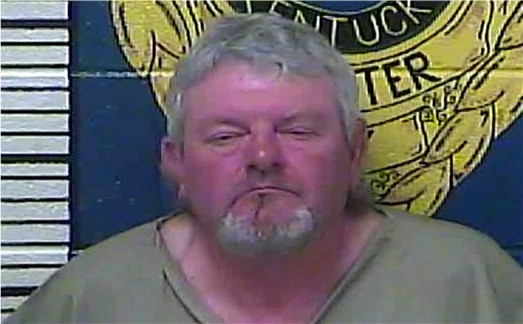 MANCHESTER, KY (August 24, 2022) - The Manchester Police Department is reporting that on Tuesday, August 23, 2022, K-9 Officer Ryan Jackson and Assistant MPD Chief Jeff Couch were dispatched to a complaint of several individuals intoxicated and fighting at the Heritage Inn.
Upon arrival, K-9 Officer Jackson and Assistant Chief Couch were notified that a male that was involved in an altercation prior to Officer's arrival at the Heritage Inn had showed up at AdventHealth Manchester's emergency room with several lacerations.
Officers conducted an investigation and learned that two male's had been in a physical altercation, resulting in one being stabbed.
Information gathered during the investigation resulted in the arrest of James Mitchell Bailey age 53 of Salyersville, KY.
James Bailey was charged with:
This individual was lodged in the Clay County Detention Center.
Photo of the accused is courtesy of the Clay County Detention Center.
Assisting at the scene was Clay County Sheriff's Deputy's Sgt. Gabbard, K-9 Deputy Brumley, Deputy Smith, Deputy Arnold and Kentucky State Police Trooper Smith
K-9 Officer Jackson is In charge of the investigation.