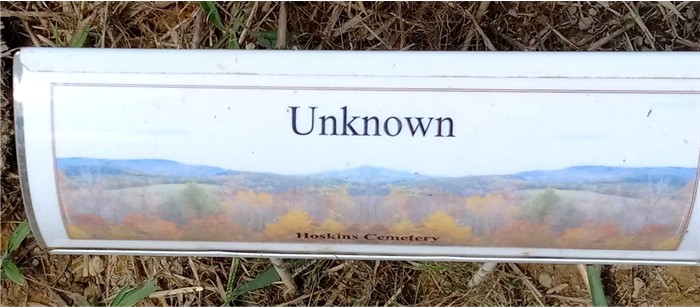 Temporary Marker of "Unknown" now located at Reid Cemetery off Jarve Hollow Road in Clay County, Kentucky
Opinion Editorial by Brent Willoughby
During recent investigations into what has become of the decedents formerly located at the Hoskins Cemetery I came across a very troubling piece of information. One of many in fact, but this one specifically caused me to question which country I was in. The headline picture above is very simple in nature as it clearly states at the top "Unknown" and at the bottom "Hoskins Cemetery".
This temporary marker was placed in the middle of four headstones, representing 5 reburials (out of 9 at the Reid Cemetery) above a 4 foot by 12 foot hole and can be referenced in the following video.
Nine Reburials and Exposing the Real Liars (Video credit: Douglas Phelps-Friday, August 12, 2022)
Why is this temporary marker so disturbing to me? Is it because the supply crisis didn't seem to prevent a temporary marker from being placed at the Reid Cemetery while the 65 individuals at the cemetery run by MMG, Inc still don't have any? While that is another truly disturbing fact, that's not it at all. It is the fact that this marker represents an unknown individual. If the individual was unknown, how could the Clay County Board of Education (CCBOE) be certain that these remains were released to the appropriate family? How can the representative of the Sizemore family know that they have the remains of anyone related to them? Was close proximity at the Hoskins Cemetery some sort of qualifying factor?
Have we entered into such a troubled period in human civilization that unknown human remains can now become the property of anyone willing to claim them? Can individuals or organizations who purchase property where human remains are buried just use those remains as bargaining chips?
I don't remember the other unknown remains being offered to any of the other families involved. I believe there were 12 unknown individual remains in total and that is just the ones that were in unmarked known graves. Island Creek Hill is currently being levelled and the unmarked unknown graves will never be discovered.
Affidavits in support of Ground Penetrating Radar (GPR) were filed but went ignored.
The CCBOE's own public statements, diagrams, and grids suggest that they can't even keep track of the remains they did look for. Now we have them handing out one of the remains that they did find? The CCBOE filed a lawsuit over headstones they damaged and dumped into a pile in the woods but decided to hand over unknown human remains? F.U.B.A.R. doesn't even come close to describing this situation.
What sort of deal was hatched that allowed this to occur?
Bartering is the ancient practice of trading goods and services and gaining the favor of a certain individual or group in exchange for anything is a form of bartering. I am not suggesting that any money ever exchanged hands, but the exchange of money is not necessary to constitute a transaction. If a transaction allows for the "ownership" of human remains and the subsequent exchange of those remains, are those remains being trafficked? Were all the members of that family in agreement? Previous court filings would suggest not.
The now pending lawsuit initiated by the CCBOE suggests it is necessary for all family members to be in agreement for the claiming of headstones, so why wouldn't it also be necessary for the claiming of human remains? Let alone unknown human remains.
Is the CCBOE inadvertently admitting that headstones are more valuable than unknown human remains?
Picking and choosing which laws apply and which don't is an extremely dangerous practice for a school board to be involved in.
My personal suggestion would be that they brush up on KRS(s) 160.180, 415.050, and 415.060 respectively.
Complicity, complacency, and incompetence are just a few of the words I would use to describe this whole situation depending on the party being discussed. If human remains are of such little value to the people overseeing the education of children, this society is in even worse shape than I thought it was.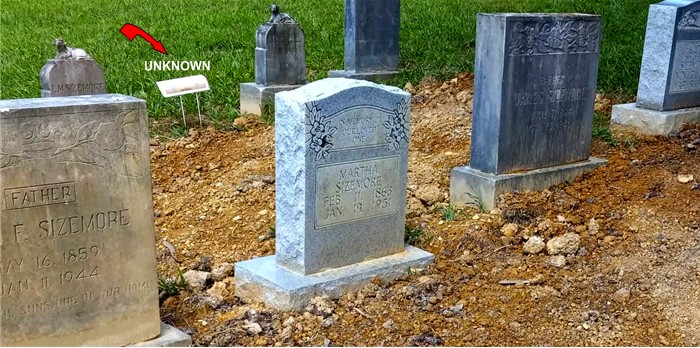 Location of "Unknown" at Reid Cemetery as of Saturday, August 27th, 2022
Another sad day in Clay County, Kentucky!!
About Brent Willoughby: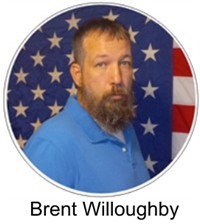 Proud Kentucky native
Husband
Father
Grandfather
Former Sergeant U.S.M.C
Member of Mount Carmel Christian Church
Lifelong student of history and humanity.