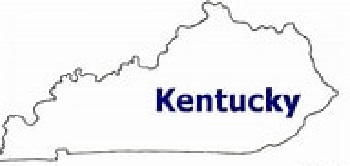 Frankfort, KY - Team Kentucky released the following information yesterday September 29th, 2022.
Eastern Kentucky Flood Update:
The Governor provided an update on Eastern Kentucky stabilization and rebuilding efforts following July's historic floods. Almost $73 million in grants have been approved under the Federal Emergency Management Agency (FEMA) Individuals and Households Program for 7,785 households. The filing deadline to return applications for physical property damage is now Oct. 28.
Over $50 million has been approved under the U.S. Small Business Associations for 662 applicants.
Gov. Beshear announced that Kentucky has received approval from the federal Food and Nutrition Service to allow flood survivors in Eastern Kentucky to purchase hot food with SNAP benefits until Nov. 1. The following counties in Eastern Kentucky are approved for hot food purchases with SNAP benefits: Bell, Breathitt, Clay, Floyd, Harlan, Jackson, Johnson, Knott, Knox, Laurel, Lawrence, Lee, Leslie, Letcher, Magoffin, Martin, McCreary, Morgan, Owsley, Perry, Pike, Wolfe and Whitley. Residents from Breathitt, Clay, Floyd, Knott, Letcher, Owsley, Perry and Pike counties who are due to recertify or provide a report between Aug. 2022 and Jan. 2023 that would allow the continuation of food assistance now have an additional six months to provide information. For assistance, call 885-306-8959 or go to kynect.ky.gov.
The Governor also announced the Department for Aging and Independent Living has been awarded more than $110,000 to assist with rebuilding two senior centers in Knott and Letcher counties that were seriously damaged during July's historic flooding.
In continued work to help communities repair, more than $400,000 in emergency County Road Aid and Municipal Road Aid funding that will repair projects in Knott, Perry, Powell and Wolfe counties and in the City of Hazard.
The Governor said that Kentucky State Parks are currently housing 297 people. Since last Thursday, 34 individuals have transitioned out of state parks. Currently, 464 individuals are being housed in 168 travel trailers.
The Kentucky Transportation Cabinet (KYTC) is collecting and removing damaged cars that came to rest on public rights-of-way or in waterways that block access to a public-use area or threaten infrastructure.
To date, the Team Eastern Kentucky Flood Relief fund has raised over $9.8 million from over 37,000 donors. The Governor also highlighted and thanked the Pikeville Medical Center's Foundation for Quality Healthcare, which donated nearly $44,000.
For other information regarding flooding in Eastern Kentucky, visit governor.ky.gov/FloodResources.