Clay County, Ky. - Sheriff Patrick Robinson is reporting that: On April 2, 2019 at approximately 3:00 AM Clay County Sheriff Deputy Brandon Edwards arrested Kenny Smith, 35 of Otter Creek Road.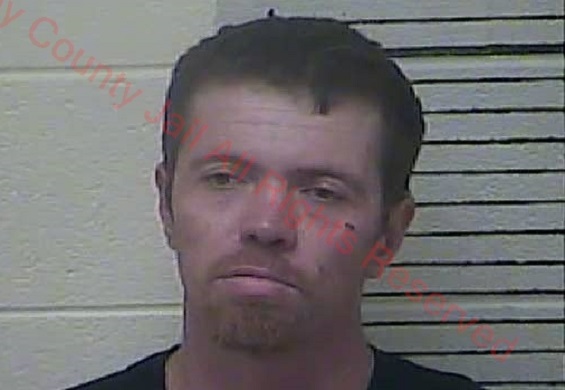 The arrest occurred when Deputy Edwards received a complaint from a male subject stating that people was chasing him. Upon arrival of the location on Otter Creek, Deputy Edwards heard someone yell.
Upon making contact with the above mentioned subject, he stated that people were chasing him and was pacing back and forth erratically.
The subject kept stating to Deputy Edwards that the people chasing him was now hiding in the back of the cruiser.
Once Deputy Edwards deescalated the situation and got the above mentioned subject calm, he determined he was manifestly under the influence of intoxicants.
Kenny Smith, 35 was charged with:
Criminal Trespassing 3rd Degree
Public Intoxication of Controlled Substance (Excludes Alcohol)
The photo attached is courtesy of the Clay County Detention Center.