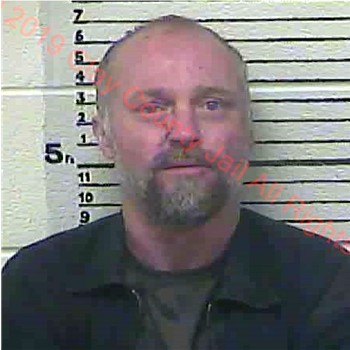 Clay County, Ky. (December 1, 2019) - Sheriff Patrick Robinson is reporting that on December 1, 2019 at approximately 3:55 AM Clay County Sheriff Deputy Wes Brumley along with CSO Derick Carr arrested Michael France, 46 of Add Hollow Road.
The arrest occurred on Add Hollow Road when Deputy Brumley was dispatched to a complaint of a male subject Trespassing.
Upon arrival Deputy Brumley made contact with the subject at a residence where he had previously been trespassed from.
Michael France was charged with:
• Alcohol Intoxication in Public Place
• Criminal Trespassing
The photo attached is courtesy of the Clay County Detention Center.