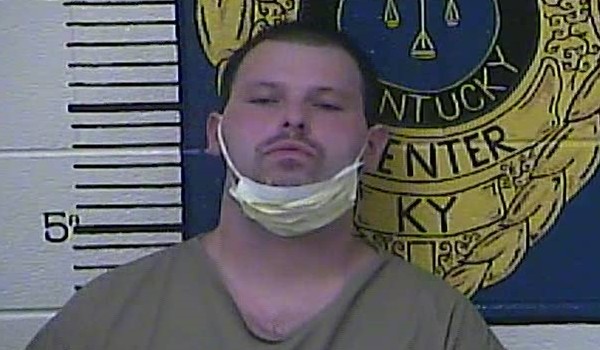 MANCHESTER, KY (January 13, 2021) - Clay County Sheriff Patrick Robinson is reporting on January 12, 2021 at approximately 3:30 PM Clay County Chief Deputy Clifton Jones arrested Clinton Sizemore, 29 of North Highway 421.
The arrest occurred when Chief Deputy Jones was dispatched to a complaint of a male individual attempting to flag motorist down on North Highway 421.
Upon making contact with the above mentioned subject, Chief Deputy Jones received confirmation through Clay County Dispatch that the above mentioned subject had an active Warrant for his Arrest.
Clinton Sizemore was charged with:
Serving Bench Warrant for Court
The photo attached is courtesy of the Clay County Detention Center.