Laurel County, Ky. - Sheriff John Root is reporting that: Laurel Sheriff's Deputy Joey Robinson along with Sgt. Greg Poynter, Deputy Travis Napier, and Deputy Brent France arrested Ernest wagers age 55 of London on Tuesday night August 20, 2019 at approximately 7:15 PM.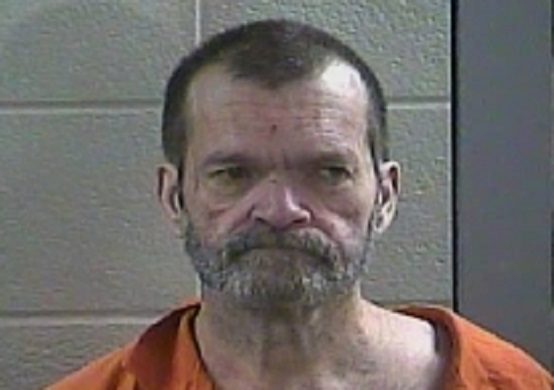 The arrest occurred off Little Laurel Road, approximately 1 mile east of London after deputies were dispatched to a disturbance complaint there.
Upon arrival at the scene, deputies observed this individual flee out the back door of the residence running through a thicket and traveling approximately 60 yards where he scuffled with deputies before being taken into custody.
Nearby in the weeds, deputies located suspected Methamphetamine belonging to this individual.
Upon arrest, this individual began yelling and screaming and creating a disturbance in the neighborhood. This individual was charged with:
Possession of a controlled substance – first-degree – first offense – Methamphetamine
Fleeing or evading police – second-degree – on foot
Resisting arrest
Menacing; disorderly conduct – second-degree
Tampering with physical evidence
In addition, this individual was charged on:
A Whitley Circuit Court indictment warrant of arrest charging two counts of trafficking in a controlled substance – first-degree – first offense – Methamphetamine
Also, this individual was charged on a Laurel District Court bench warrant of arrest charging:
Revocation of probation regarding charges of possession of drug paraphernalia
Trafficking in Marijuana
This individual is lodged in the Laurel County Correctional Center.
Photo of accused attached is courtesy of the Laurel County Correctional center.