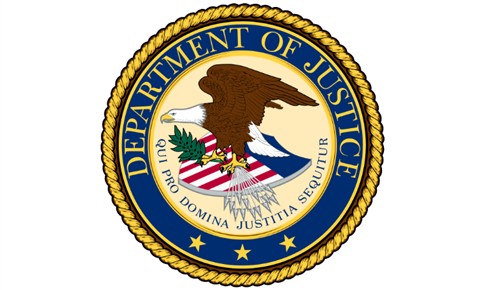 LEXINGTON, KY - A Los Angeles woman, Katherine E. Matthews, 41, was sentenced in federal court on Friday, to 168 months in prison, by U.S. District Judge Karen Caldwell, for conspiring to distribute cocaine and marijuana, along with conspiring to commit money laundering offenses.
According to testimony at trial, Matthews partnered with Robert W. Carlson to move cocaine and marijuana, belonging to the Sinaloa Cartel, from California to Eastern cities including Lexington, Louisville, New York, Charlotte, Atlanta, and Miami, using private planes. Over the course of the conspiracy, Matthews moved thousands of kilograms of cocaine and over 100 kilograms of marijuana to these cities. She also brought millions of dollars from the Eastern cities back to California, to be handed over to the cartel.
Matthews was convicted in April 2020. Her charges stemmed from a larger investigation into drug trafficking and money laundering activities that was precipitated by a drug seizure from a private plane that arrived, from Van Nuys Airport in Southern California, at Bluegrass Airport in Lexington, in April 2017
Before Matthews's trial, several other defendants involved in the conspiracy pleaded guilty. Carlson pleaded guilty to conspiring to distribute five kilograms or more of cocaine in February 2018. In his plea agreement, Carlson admitted to conspiring with Isaac Basilio Rosas, Cedric Allen Oronce Fajardo, and others to transport and distribute drugs found on the plane that landed in Lexington in April 2017. Carlson also admitted to planning and organizing that trip. Carlson was sentenced to 200 months in prison and five years of supervised release in October 2019. Basilio Rosas pleaded guilty to conspiring to distribute five kilograms or more of cocaine in January 2018. He was sentenced to 108 months in prison in May 2018. Oronce Fajardo pleaded guilty to conspiring to distribute five kilograms or more of cocaine in July 2017. He was sentenced to 48 months' imprisonment in June 2020.
Two other defendants, Robert Earl Wallace and Kendra Michelle Caprice Tally also pleaded guilty for their roles in the drug conspiracy. In February 2020, Wallace pleaded guilty to conspiring to distribute cocaine. Wallace, a private pilot, admitted in his plea agreement that he flew as many as ten trips for Carlson and his associates, where drugs and/or drug proceeds were moved to locations across the country. Wallace admitted that he did at least one of those trips after he learned the trips' purpose and that that trip involved moving at least 80 kilograms of cocaine. Wallace was sentenced to 60 months of imprisonment on October 2, 2020, and he also received five years of supervised release.
Tally, who was a passenger on a flight that landed in Lexington in April 2017, with cocaine and methamphetamine on the plane, pleaded guilty in February 2020 to the felony offense of lying to federal agents. She admitted in her plea agreement that she knew that there were controlled substances on the flight, but falsely told Homeland Security agents that she did not know the plane was carrying controlled substances. Tally was sentenced to a three-year term of probation.
Under federal law, Matthews must serve 85 percent of her prison sentence. Upon her release, she will be under the supervision of the U.S. Probation Office for eight years.
Robert M. Duncan, Jr., U.S. Attorney for the Eastern District of Kentucky ; Steven L. Igyarto, Resident Agent in Charge, Department of Homeland Security, Homeland Security Investigations; and Rodney L. Brewer, Commissioner of the Kentucky State Police, jointly made the announcement.
The Department of Homeland Security and the Kentucky State Police conducted the investigation, with assistance from the Federal Aviation Administration. The United States was represented in this case by Assistant U.S. Attorneys Dmitry Slavin, Roger West, and Will Moynahan.
The year 2020 marks the 150th anniversary of the Department of Justice. Learn more about the history of our agency at www.Justice.gov/Celebrating150Years.
— END —