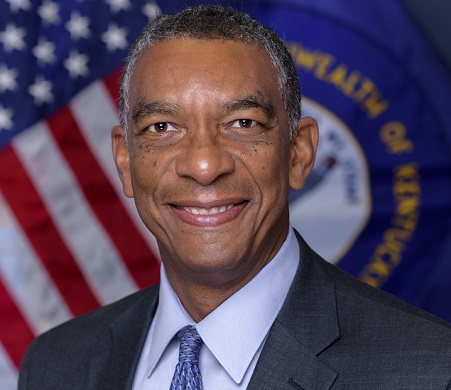 Council on Postsecondary Education President Aaron Thompson has been appointed to the Higher Learning Advocates Champions Network,
a group devoted to improving quality, outcomes and affordability in postsecondary education.
The second cohort of the Champions Network includes seven state and local business and education leaders from around the country.
The Champions Network is a part of the Higher Learning Advocates, a non-profit advocacy organization working to shift federal policy from higher education to higher learning—education and training beyond high school that leads to a degree, credential or employment.
"Creating transparent and seamless pathways from education to career is critical to accessing the American dream, and it's a key priority of our current work in Kentucky," said Thompson. "I look forward to working with my colleagues to advocate for better solutions for today's students."
There is a vast and growing disconnect between federal policy and the needs of today's students, employers and communities, according to the group's website. The group's policy areas include clearer pathways, greater affordability, higher quality, stronger outcomes and better data.
To learn more, visit the Champions Network microsite.
###
To learn more about Aaron Thompson, visit http://cpe.ky.gov/aboutus/president.html.
The Council on Postsecondary Education is leading efforts to get more Kentuckians more highly educated. By 2030, at least 60 percent of working-age adults in Kentucky will need to have earned a postsecondary education degree or credential to meet expected workforce demands.