Clay County, Ky. - Sheriff Patrick Robinson is reporting that: On March 23, 2019 Clay County Sheriff Deputy Tommy Houston along with CSO Wes Brumley arrested Sharlene Hubbard age 43 of Curry Branch Road.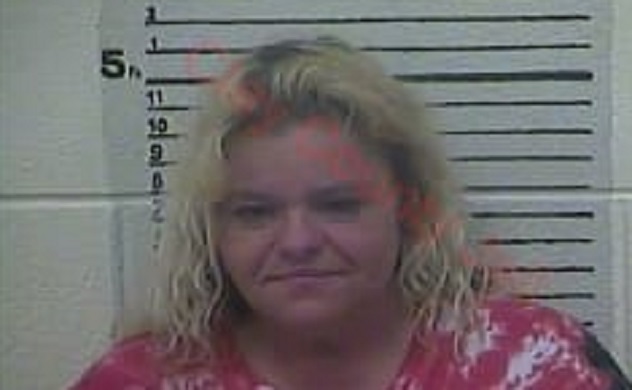 The arrest occurred at approximately 12:30 AM when Deputy Houston was patrolling Highway 80, when the above mentioned subject passed the deputy in a no passing zone.
Deputy Houston conducted a traffic stop on the subject for traffic violations, when contact was made with the driver she showed signs of impairment.
Once she was asked to perform standardized field sobriety tests she became disorderly toward deputies.
She refused test on field sobriety, also refused to submit a blood test.
The subject stated she had smoked Marijuana and taken Suboxone but it was okay because the doctor said she could.
Sharlene Hubbard was charged with:
Operating Motor vehicle under the influence of ALC/DRUGS/ETC. .08 1st Offense
No Operator Moped License
Disorderly Conduct 2nd Degree
Menacing
Photo is courtesy of the Clay County Detention Center.