Laurel County, Ky. - Sheriff John Root is reporting that: Laurel Sheriff's Deputy Gary Mehler along with Sgt. Greg Poynter and Deputy Hunter Disney arrested Brandon Ray Mills age 26 of Robert E Cox Road, Corbin on Friday night March 22, 2019 at approximately 9:19 PM.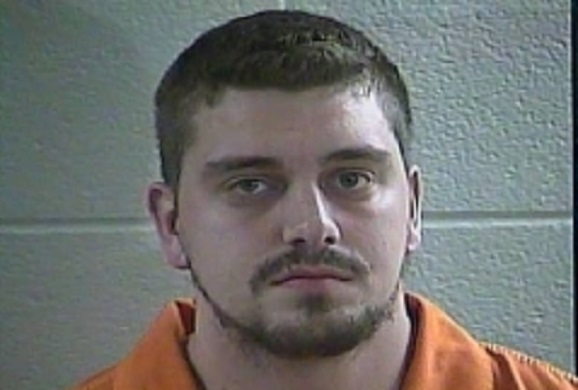 The arrest occurred off Robert E Cox Road, approximately 8 miles South of London after deputies were dispatched to an assault complaint there.
While enroute to the scene deputies learned that this subject had allegedly attempted to drive a vehicle over other individuals there.
Upon arrival at the scene deputies conducted an investigation and learned the suspect had fled the scene and learned that allegedly this individual had assaulted a male subject there and then attempted to drive a vehicle into the male subject, his daughter and her child.
The male victim was bleeding from injuries to his face. The female victim advised she had been punched in the head, choked, slapped and head butted several times.
While deputies were continuing their investigation, the suspect returned to his vehicle and was met by deputies who detected the odor of alcoholic beverages emitting from him. This individual was determined to be under the influence.
While being arrested, this subject scuffled with deputies briefly before being taken into custody.
Brandon Ray Mills was charged with:
Three counts of wanton endangerment – first-degree
Assault – 4th degree
Resisting arrest
Menacing
Alcohol intoxication in a public place
This individual was lodged in the Laurel County Detention Center.
Photo of accused is courtesy of the Laurel County Detention Center.