Clay County, Ky. - The City Of Manchester Fire Department is reporting that: At approximately 4:40 PM on March 22, 2019 Manchester & Lockard's Creek Fire Units were dispatched by Clay County 911 to KY-2000 to mutual aid Bright Shade Fire Department on a motor vehicle accident with rollover.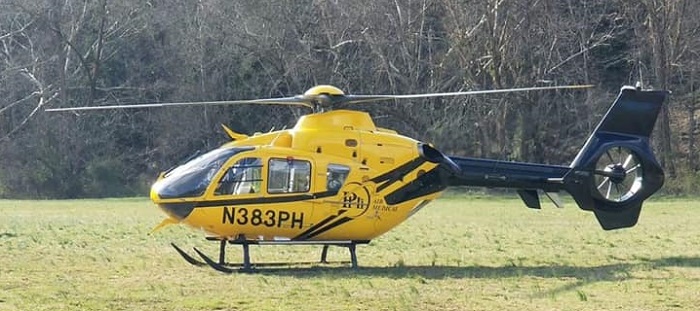 Before units made it to the scene Bright Shade Fire Department advised they wasn't needing assistance anymore at the time.
Shortly after Clay County EMS requested a Helicopter for the occupant that was in the vehicle at the time of the crash.
Emergency personnel from Manchester & Lockard's Creek Fire Departments set up an Emergency Landing Zone at Goose Rock Elementary School for PHI Air Medical and secured the LZ until CCEMS arrived with the patient and loaded them into the helicopter.
The occupant sustained severe injuries and was flown to the University of Kentucky.
Units then cleared the scene with no further incident.
Assisting at the Emergency Landing Zone scene was: PHI Air Medical, Clay County EMS, Clay County Sheriff's Office.