Clay County, Ky. - The City Of Manchester Fire Department is reporting that: At approximately 1:48 PM on March 22, 2019 Manchester & Lockard's Creek Fire Units were dispatched to US 421 North for a trailer hauling approximately 6 bales of hay.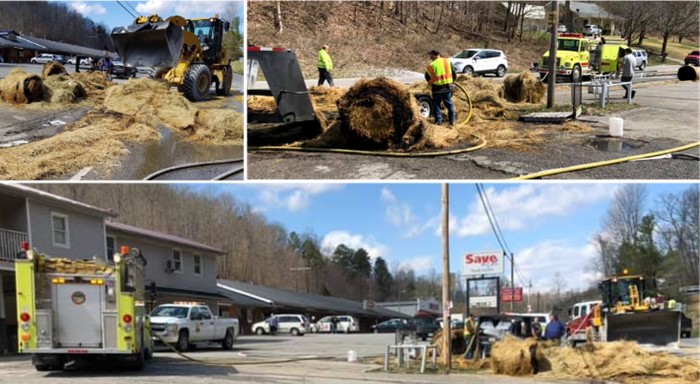 Upon arrival units discovered heavy fire and smoke coming from all 6 bales of hay on the trailer including one bale that had rolled off the trailer into the roadway.
Emergency personnel immediately jumped into action by applying water & foam to all 6 hay bales extinguishing the fire.
The Kentucky Transportation Cabinet assisted fire units on removing the hay from the roadway.
Also on scene was Burning Springs Fire Department.
Units then cleared the scene with no further incident.
Assisting at the scene: Horse Creek Fire Department, Kentucky Transportation Cabinet.