Clay County, Ky. - Sheriff Patrick Robinson is reporting that: On March 26, 2019 at approximately 1:30 AM Clay County Sheriff Deputy Brandon Edwards arrested 2 individuals after being dispatched to a residence on Upper Rader Road.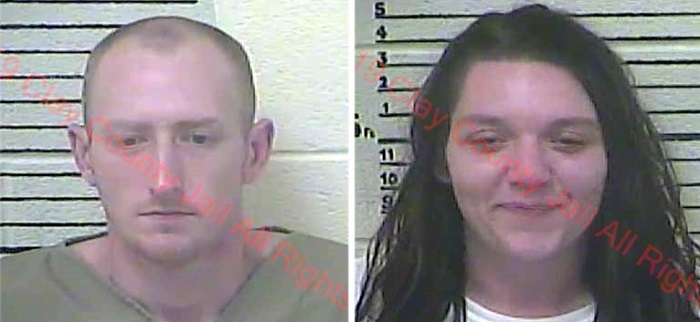 Arrested was:
Bryan Estep age 31 and Nikita Hurt age 29 both of Upper Rader.
The arrest occurred on Upper Rader Road when Deputy Edwards was dispatched to a residence with a possible active domestic. Upon arrival Deputy Edwards could hear loud yelling and arguing. Upon making contact with both individuals it was determined they was no physical abuse that had occurred, everything was strictly verbal at that time. Deputy Edwards ran both subjects information through Clay County 911 at which time it showed both subjects had active warrants for their arrest.
Bryan Estep was charged with:
Serving Bench Warrant for Court
Nikita Hurt was charged with:
Serving Warrant for Court
Photos are courtesy of the Clay County Detention Center.