Clay County, KY - Sheriff Patrick Robinson is reporting that: On March 26, 2019 at approximately 6:30 PM Clay County Sheriff Deputy Jeremy Gabbard arrested Lola Grubb age 69 of Crane Creek Road.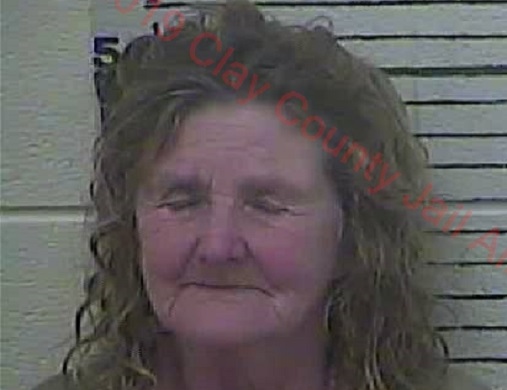 The arrest occurred when Deputy Gabbard was dispatched to the residence due where the above mentioned subject was at the house severely intoxicated and being disorderly.
While enroute to the location the above mentioned subject contacted Clay County 911 and used profane words toward the Telecommunicaters and was tying up emergency lines.
Once Deputy Gabbard arrived on scene he was met off the property by the subject where she was visibly manifestly under the influence of alcohol.
During the arrest the subject jerked away from Deputy Gabbard numerous times.
Lola Grubb was charged with:
Alcohol Intoxication in Public place
Disorderly Conduct 2nd Degree
Harassing Communications
Resisting Arrest
Photo is courtesy of the Clay County Detention Center.