Clay County, KY - The Clay County Sheriff's Office is reporting that: On March 26, 2019 at approximately 2:30 PM Clay County Sheriff Patrick Robinson along with Clay County Chief Deputy Clifton Jones arrested Andrew Sizemore age 27.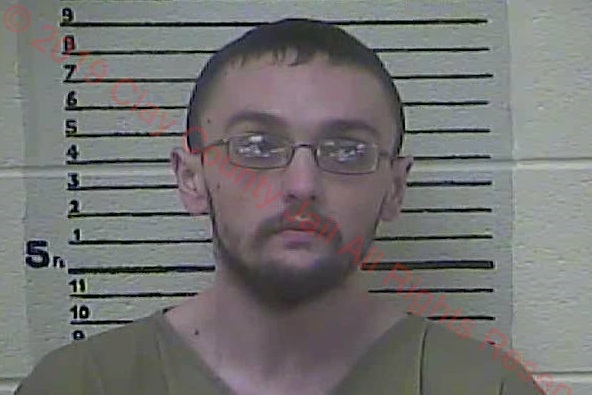 The arrest occurred at a residence at the Clay/Leslie line when Sheriff Robinson was in the Big Creek area of Clay County on a previous complaint.
Upon arrival at the residence Sheriff Robinson came in contact with the above mentioned subject. There had been an altercation between the male subject mentioned and a female victim previously over the past couple of days.
Sheriff Robinson served the individual with an emergency protection order and placed him under arrest on an active warrant of arrest.
Andrew Sizemore was charged with:
Assault 2nd Degree-Domestic Violence
Terroristic Threatening 3rd Degree
Photo is courtesy of the Clay County Detention Center.