Clay County, Ky. - Sheriff Patrick Robinson is reporting that: On April 2, 2019 at approximately 12:30 AM Clay County Sheriff Deputy Brandon Edwards arrested John Holland, 36 of Smith & Holland Road.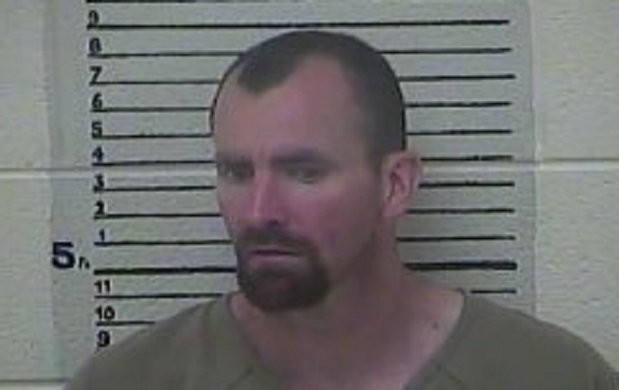 The arrest occurred when Deputy Edwards was travelling south and met a vehicle travelling north operating with one headlight.
Deputy Edwards attempted to make a traffic stop on the above mentioned subject, when the vehicle accelerated with an attempt to evade Deputy Edwards.
The subject passed another vehicle in a curve and pulled into the parking lot of the Clay County Detention Center.
Once Deputy Edwards located the subject and ran the information of the vehicle, it was shown the vehicle hadn't been registered since 2015.
John Holland, 36 was charged with:
One Headlight
Reckless Driving
Improper Display of Registration Plates
No/Expired Registration Plate
No/Expired Registration Receipt
Failure to Wear Seatbelt
Improper Equipment
The photo attached is courtesy of the Clay County Detention Center.