Clay County, Ky. - The Clay County Sheriff's Office is reporting that: On April 2, 2019 at approximately 6:00 PM Clay County Sheriff Deputy Jeremy Gabbard along with Clay County Sheriff Patrick Robinson was patrolling South Highway 421 when they observed Rodney Caudill, 33 of Chop Bottom Road at Mike's Quick Stop.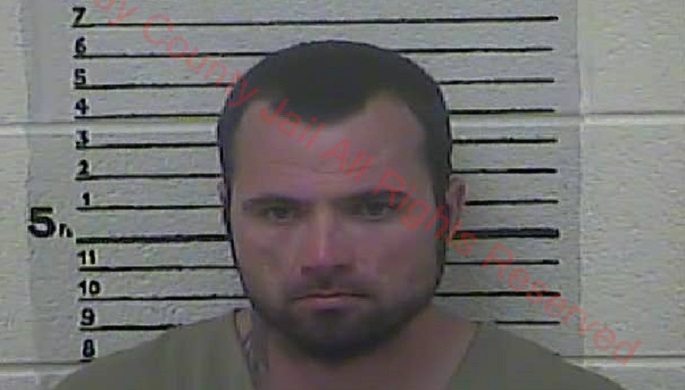 Through acknowledgment of the warrant database, Sheriff Robinson knew the above mentioned subject had active warrants our for his arrest.
They made contact with the subject and ran his information through Clay County 911 and it was confirmed he had 2 active warrants for his arrest.
Rodney Caudill, 33 was charged with:
Serving Warrant for Court (Child Support)
Serving Clay County Circuit Indictment Warrant
The photo attached is courtesy of the Clay County Detention Center.