Clay County, Ky. - Sheriff Patrick Robinson is reporting that on April 2, 2019 Clay County Chief Deputy Clifton Jones conducted a traffic stop on a red 4-door Mercury on South Highway 421 at approximately 3:00 PM.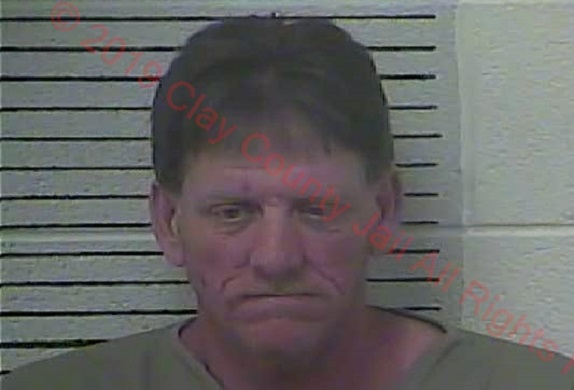 Chief Deputy Jones made contact with the driver at that time identified as Eddie Couch, 52 of South Highway 421.
Upon running the vehicles information through Clay County 911, it was confirmed the vehicle had no registration and expired insurance.
Also, when the subjects name was ran it showed he had an active warrant for his arrest through Clay County District Court.
Eddie Couch was charged with:
No Registration Receipt
No/Expired Registration Plate
Opertaing Motor Vehicle on expired or revoked operators license
Failure to maintain required insurance
Serving Warrant for Court
The photo attached is courtesy of the Clay County Detention Center.