Clay County, Ky. - Sheriff Patrick Robinson is reporting that: On April 3, 2019 at approximately 2:30 AM Clay County Sheriff Deputy Paul Whitehead arrested an individual on Highway 687.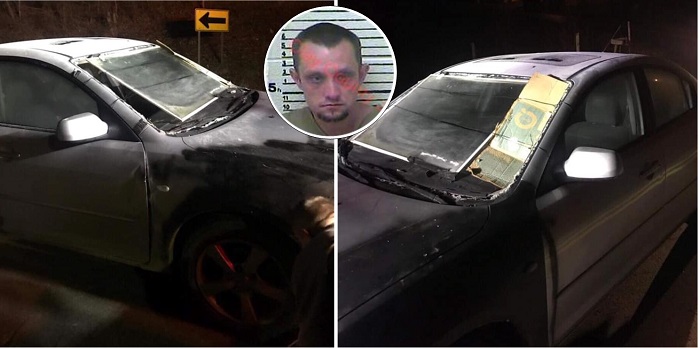 Arrested was Sammy Neace, age 37 no address.
The arrest occurred on Highway 687 when Deputy Whitehead received an anonymous tip that the above mentioned subject was inside a residence asleep with a possible weapon.
Upon arrival of the location, Deputy Whitehead made contact with the above mentioned subject and he was placed under arrest without incident.
The above mentioned subject allegedly took into his possession a Mazda vehicle without permission belonging to a female subject out of Jackson County.
Located in the driveway of the residence was a Mazda car that had attempted to be spray painted.
Deputy Whitehead ran the VIN through Clay County 911, which confirmed it was stolen out of Jackson County.
Sammy Neace, 37 was charged with:
Serving Warrant of Arrest (Jackson County)
The photos provided are courtesy of the Clay County Detention Center and Deputy Whitehead.
Manchester City Police Officers and Allens Towing assisted at the scene.