Laurel County, Ky. - Sheriff John Root is reporting that: Deputy Travis Napier along with CSO Chris Blaylock and 4th district Constable Travis Gregory arrested an individual at a business north of London on Wednesday night April 3, 2019 at approximately 7:10 PM.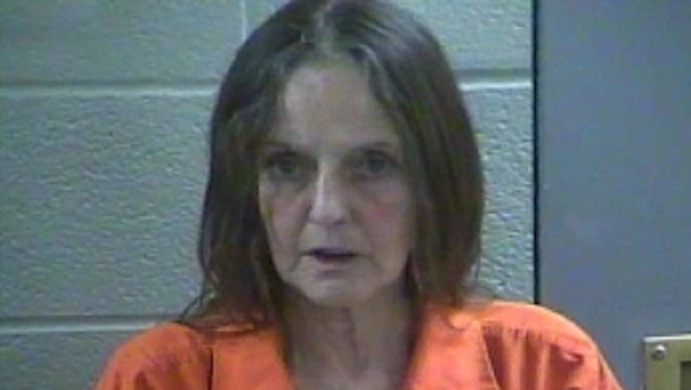 Arrested was:
Lucille Henson age 58 of Manchester, Ky.
The arrest occurred off KY 490 at a business approximately 5 miles north of London after Deputy Napier was dispatched to a complaint of a female subject crawling on the floor inside the business that was open.
Upon arrival at the scene Deputy Napier located this individual in the front of the business observing that she was unstable on her feet, and during investigation noted she had slurred speech and was unsteady.
This individual admitted taking Suboxone and Neurotin and was determined to be under the influence.
Lucille Henson was charged with:
Intoxication – Controlled Substances
Henson was lodged in the Laurel County Detention Center.
Photo of accused attached is courtesy of the Laurel County Detention Center.