Laurel County, Ky. - Sheriff John Root is reporting that: Deputy Jamie Etherton along with Deputy Taylor McDaniel and Detective Sgt. Chris Edwards arrested James Randall Nantz age 35 of Filter Plant Road, East Bernstadt on Sunday afternoon April 7, 2019 at approximately 12:01 PM.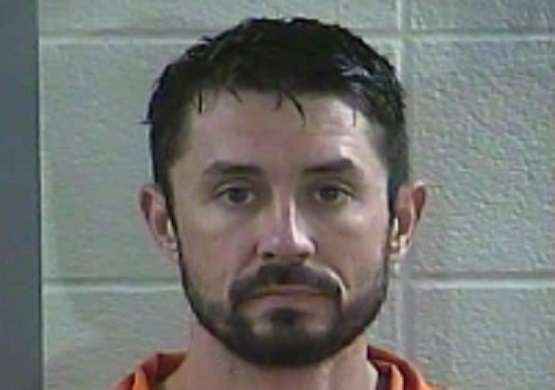 The arrest occurred off Filter Plant Road, approximately 5 miles north of London after deputies were dispatched to a physical domestic complaint there.
While enroute to the scene deputies learned from the female victim that she had allegedly been physically assaulted and that James Randall Nantz had allegedly chased her out of the house with a shotgun threatening to kill her and the two-year-old child inside the residence.
When Deputies arrived at the scene, they encountered the male suspect at the back door of the residence as he was holding the two-year-old child who he refused to put down. The suspect also refused to remove his hands from his pockets so that deputies could see that he was unarmed due to the nature of the call.
This subject continued to hold onto the two-year-old child as he scuffled with deputies but was taken into custody. Deputies did locate a shotgun and a muzzleloader inside the residence.
James Randall Nantz was charged with assault – 4th degree; resisting arrest; wanton endangerment – second-degree.
This individual was lodged in the Laurel County Detention Center.
Photo of accused attached is courtesy of the Laurel County Detention Center.