Clay County, Ky. - Sheriff Patrick Robinson is reporting that on April 9, 2019 at approximately 2:30 AM Clay County Sheriff Deputy Brandon Edwards arrested Gregory Moore, 52 of North Highway 421.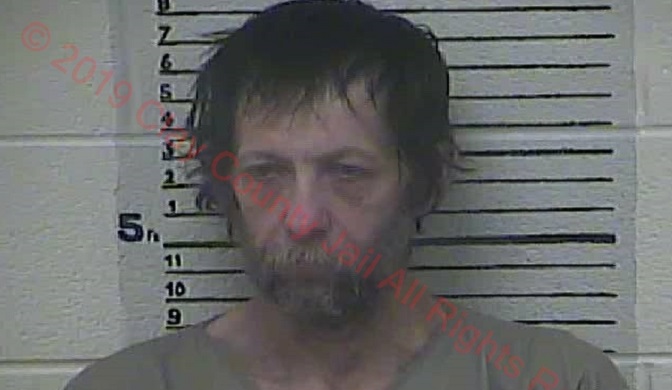 The arrest occurred when Deputy Edwards received a complaint that the above mentioned subject was unlawfully inside a residence and wouldn't leave the property after being told to do so by the property owner.
Upon arrival Deputy Edwards came in contact with the above mentioned subject and through investigation Deputy Edwards became aware that the subject was told to stay off the property earlier this date by another law enforcement officer.
Gregory Moore was charged with:
Criminal Trespassing, 1st Degree
The photo attached is courtesy of the Clay County Detention Center.