Laurel County, Ky. - Sheriff John Root is reporting that: Deputy Rick Cloyd along with Deputy Travis Napier and Sgt. Greg Poynter investigated a single vehicle serious injury traffic crash which occurred on US 25 approximately 7 miles South of London on Thursday evening April 11, 2019 at approximately 4:30 PM.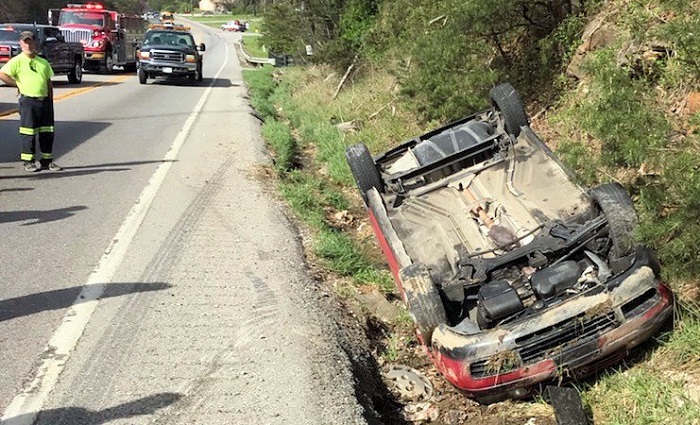 The investigating deputies report that apparently a red colored Volkswagen two-door car traveling northbound on US 25 swerved to avoid an oncoming motorcycle in her lane of traffic.
The Volkswagen then overturned several times before coming to rest in a ditch on its top.
The driver was identified as Anita Peters age 73 of Corbin who received multiple injuries and was transported by Ambulance Inc. of Laurel County to Baptist Healthcare Hospital Corbin.
Assisting at the scene of the crash was Ambulance Inc. of Laurel County, Lily Volunteer Fire Department, and London Laurel Rescue Squad.
Photo of crash site provided by Deputy Rick Cloyd.