Manchester, Ky. - Clay County Sheriff Patrick Robinson is reporting that: On April 12, 2019 at approximately 10:30 PM Clay County Sheriff Deputy Tommy Houston arrested Nicholas Alevras, 21 of North Highway 11.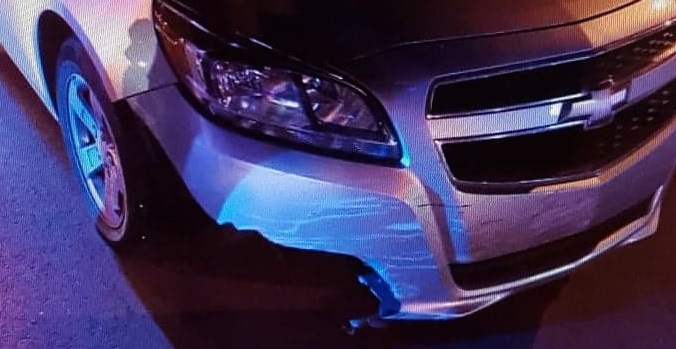 The arrest occurred when Deputy Houston received a complaint of a male subject that had caused damage to a property and fled the scene.
Deputy Houston observed the car matching the description traveling north on North Highway 421.
Deputy Houston activated his emergency lights with intent to conduct a traffic stop at which time the above mentioned subject accelerated and ran the traffic light at the Highway 638 and North Highway 421 junction.
The vehicle failed to stop, the pursuit lasted briefly before coming to a halt in front of the Manchester City Police Station.
Nicholas Alevras was charged with:
Fleeing or Evading Police, 2nd Degree (Motor Vehicle)
Reckless Driving
Assisting at the scene was Clay County Sheriff Deputy Brandon Edwards and Manchester City Police Office Ryan Jackson.
The photo of the accused was not published on the Clay County Detention Centers website during time of press release.
Photo attached is the vehicle that was driven by the subject showing front end damage was provided by Deputy Houston.