Laurel County, Ky. - Sheriff John Root is reporting that: Deputy Gary Mehler along with Deputy Charlie Johnson arrested Carl Riley Jervis age 71 of London on Friday night April 12, 2019 at approximately 12:20 PM.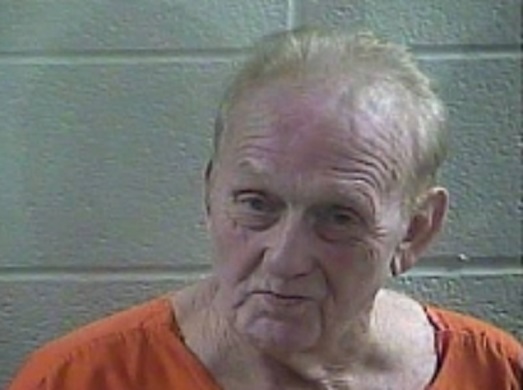 The arrest occurred off Jervis Road, approximately 6 miles west of London after deputies were dispatched to a complaint of an intoxicated male subject attempting to get into a residence there.
Upon arrival at the scene deputies located the male suspect outside on the porch of the residence and learned from a female subject who was home alone with her two small children that this individual had been asked to leave several times but would not. Deputies determined that the suspect was under the influence.
Upon arrest this subject scuffled with deputies briefly before being taken into custody. In addition, this individual was wanted on an outstanding warrant.
Carl Ray Jervis was charged with alcohol intoxication in a public place; criminal trespassing – third-degree; resisting arrest. In addition, the subject was charged on a Laurel Circuit Court bench warrant of arrest charging failure to appear in court on charges of theft by deception and falsely advertising as a licensed HVAC contractor.
This individual was lodged in the Laurel County Detention Center.
Photo of accused attached is courtesy of the Laurel County Detention Center.