MANCHESTER, KY - The Manchester Police Department is reporting that: On Sunday, April 14th around 2:30 a.m., Manchester Police Officers Ryan Jackson and Antiono Dodson were patrolling Wayne Street in East Manchester.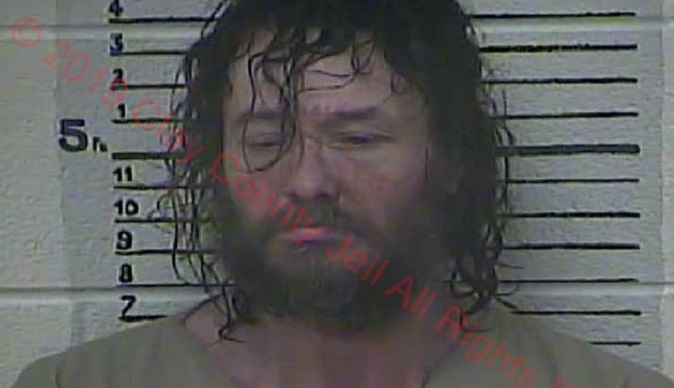 Officers came into contact with a white male, riding a bicycle pulling a small cart. When Officers Jackson and Dodson attempted to speak to man, he took off on his bicycle.
Officers gave chase on foot through Second Street and Railroad Ave. Manchester Police Officer Jeremy Garrison and Manchester Police Chief Chris Fultz, attempted to intercept the subject with their cruisers but he left the roadway by traveling over the hill at the Riverside Park.
Officer Garrison attempted to taser the subject but was unsuccessful. The subject continued on the trail until he reached the boat ramp, where he crashed his bicycle and ran on foot down the ramp, then jumping into the river.
The subject swam toward Second Street Bridge where he went underwater causing officers to lose site of him. The Manchester Fire Dept was paged and responded to search the river. During the search, Manchester Fire unit, Bradon Adams located the subject clinging to a tree branch near Second street bridge.
When officers attempted to get the subject to come out of the water he took off swimming again circling back to Second street bridge where Chief Fultz pulled him from the water.
The subject was then identified as Christopher Dale Collins age 45 of Manchester, Ky.
He was treated by Clay County EMS and transported to AdventHealth Medical Center.
Christopher Dale Collins was charged with:
No lights on bicycle
Failure to comply with bicycle safety regulations
Public intoxication of a controlled substance
Carrying a concealed weapon
Fleeing or evading police 1st degree on foot
Serving parole violation warrant
MPD was assisted at the scene by CCEMS, MFD, and the CCSO.
Photo courtesy of the Clay county Detention Center.