Laurel County, Ky. - Sheriff John Root is reporting that: Deputy Rick Cloyd arrested Jason A. Coffey age 39 of London on Saturday afternoon April 13, 2019 at approximately 3:50 PM.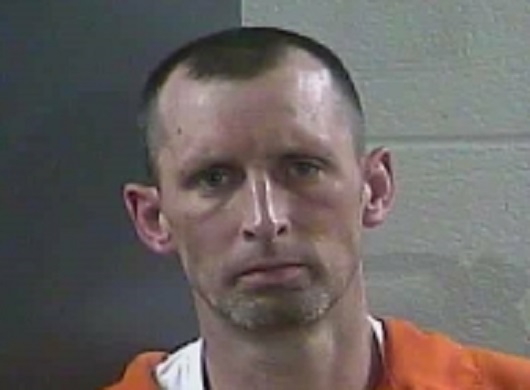 The arrest occurred off West Cumberland Gap Pkwy. approximately 10 miles South of London while Deputy Cloyd was investigating a traffic crash where allegedly this subject was operating a gray colored Mazda Tribute that struck another vehicle in the rear at a red light causing injury to it's two occupants.
In addition, a female occupant in the Coffey vehicle was also transported to the hospital.
An investigation was conducted at the scene where it was determined that Jason Coffey was under the influence. This individual was charged with operating a motor vehicle under the influence – second offense; operating on suspended or revoked operator's license; failure of nonowner operator to maintain required insurance – first offense.
This individual was lodged in the Laurel County Detention Center.
Photo of accused attached is courtesy of the Laurel County Detention Center.