Clay County, Ky. - The Clay County Sheriff's Office is reporting that: On April 15, 2019 at approximately 10:30 AM Clay County Sheriff Patrick Robinson along with Clay County Sheriff Deputy Cody Blackwell arrested an individual on Highway 80.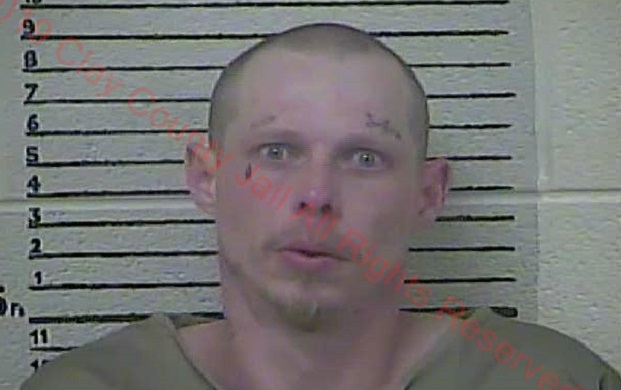 Arrested was: Sampson Swafford, 32 of Roots Branch Road.
The arrest occurred on Highway 80 when Sheriff Robinson and Deputy Blackwell was dispatched to a complaint of a possible domestic walking alongside the road.
Contact was made with a male and female subject on Highway 80 which there was no signs of a fight, the male subject was arrested.
Sampson Swafford was charged with:
Public Intoxication of Controlled Substance (Excludes Alcohol)
Terroristic Threatening
The photo attached is courtesy of the Clay County Detention Center.