Laurel County, Ky. - Sheriff John Root is reporting that: Deputy Taylor McDaniel arrested an individual for indecent exposure on Wednesday afternoon April 17, 2019 at approximately 1:17 PM.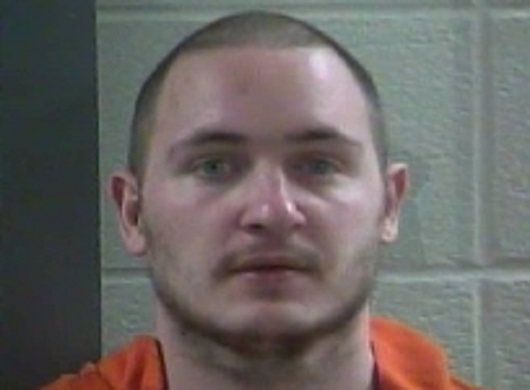 Arrested was:
Joshua Jacob Hampton age 26 of Robinson Creek Rd., London, Ky.
The arrest occurred off US 25 approximately 6 miles South of London after deputies were dispatched to a complaint of a male subject allegedly exposing his genitals to customers in businesses there.
Upon arrival at the scene deputies located the suspect and learned that the store manager had asked the subject to leave the store several times.
Joshua Jacob Hampton was charged with indecent exposure – second-degree; criminal trespassing – third-degree; disorderly conduct – second-degree.
This individual was lodged in the Laurel County Detention Center.
Photo of accused attached is courtesy of the Laurel County Detention Center.
Deputies assisting on locating the suspect included: Major Chuck Johnson, Capt. Kevin Berry, Sgt. Brett Reeves, Detective Bryon Lawson, and Detective James Sizemore.