Manchester, Ky. (April 18, 2019) - The Clay County Sheriff's Office is reporting that: On April 17, 2019 at approximately 10:30 AM Clay County Sheriff Patrick Robinson responded to a complaint and arrested an individual from Teges Creek.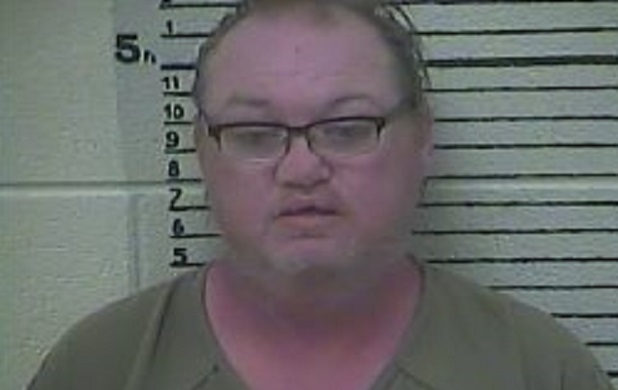 Arrested was:
Harold Byrd, 41 of Teges Creek Road.
The arrest occurred at the Clay County Garage when Sheriff Robinson responded to a complaint of a male subject with a gun threatening an employee.
Upon arrival Sheriff Robinson came in contact with the above mentioned subject who stated he had been in an argument with the County garage employee over his truck being hit by alleged County dump truck and admitted to threatening him with bodily harm.
Upon search of the individual Sheriff Robinson located a Glock pistol concealed underneath the shirt of the suspect.
Harold Byrd was charged with:
Terroristic Threatening, 3rd Degree
The photo attached is courtesy of the Clay County Detention Center.