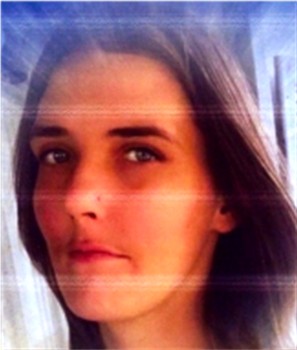 Crystal Michele Hubbard, 30, of Manchester, KY, passed away Saturday, January 18th, at the University of Kentucky Medical Center.
Crystal was born in Clay County, KY on April 6, 1989, a daughter of Lutha Faye (Hubbard) and Leroy Henson.
She is survived by her husband, Matthew Hubbard of London; her parents, Lutha Faye and Leroy Henson of Manchester; her daughter, Sunni Shenell Hubbard of London; her son, Grayson Wayne Henson of Manchester; and her stepson, Jesse Ray Hubbard of Louisana.
Crystal is also survived by the following brothers and sisters: Frankie Henson and wife DeeDee, Billy Henson and wife Brenda, Joey Henson, Willie Henson and wife Martha, and Rutha Henson Cheek and husband Dewey, all of Manchester; and the following nieces and nephews: Billy Henson, Willie Henson, Frankie Henson, Bentley Cheek, Ruchell Henson, Haley Henson, Adrienne Henson, Ashley Henson, Shayla Henson and Maddelyn Cheek.
Services will be held at 1:00 PM on Thursday, January 23rd at Britton Funeral Home in Manchester, KY, with Don Hubbard, James Wagers and Mark Bowling officiating. Burial will follow in the Smith Sizemore Cemetery on Hector.
Visitation will be held 6:00 PM on Wednesday, January 22nd at Britton Funeral Home in Manchester, KY.
Britton Funeral Home is in charge of the arrangements.