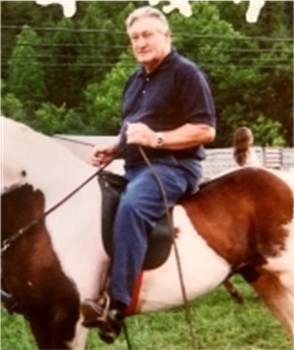 Charles David Gilbert, 76, of Oneida, KY, passed away Tuesday, February 11th, at the AdventHealth Manchester Hospital.
Charles was born in Oneida, KY on December 9, 1943, a son of the late Sally (Sams) and Nathan Gilbert.
He is survived by his wife, Geneva (Gibson) Gilbert; his children: Debbie Gibson and husband Ronnie of London and Brandon Gilbert of Big Creek; his step-children: Lana Whitehead and husband David of Stinnett, Heather Johnson of Bear Branch, and Kayla Bowling of Bear Branch.
He is also survived by two step-grandchildren: David Matthew Whitehead and Cayden Johnson; two step-great-grandchildren: Carter Hall and Finley Estep; the following siblings: Ralph Gilbert and wife Carol of Union, KY, Cathleen Brock of London, Betty Sizemore and husband Robert of Middletown, OH, and Paula Senften and husband Steve of Carlisle, OH; and by many special friends and family.
In addition to his parents, Nathan and Sally Gilbert, Charles was preceded in death by two brothers: Hughes Gilbert and Roscoe Gilbert.
Services will be held at 1:00 PM on Saturday, February 15th at Britton Funeral Home in Manchester, KY, with Todd Hicks, Jerry McKinley Holland, Roger Hoskins, Randy Woods, Danny Holland, and John Whitehead officiating; obituary reading by Randy Couch. Burial will follow in the Lincoln Gilbert Cemetery at Oneida. Pallbearers will be Dwayne Brock, Zack Estep, Matthew Whitehead, Ethan Wilson, Logan Gilbert, Jerry Gilbert, Robbie Fisher, and Adam Smith.
Visitation will be held at 6:00 PM on Friday, February 14th at Britton Funeral Home in Manchester, KY.
Britton Funeral Home is in charge of the arrangements.