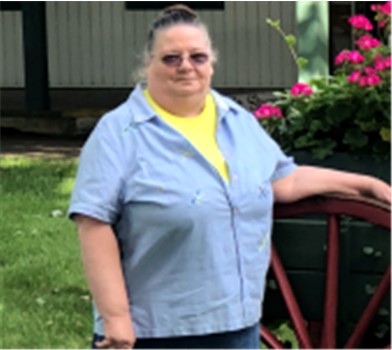 Diana Burkhart, 67, of Oneida, KY, passed away Thursday, February 13th, at the AdventHealth Manchester Hospital.
Diana was born on February 18, 1952, a daughter of the late Bessie (Stewart) and Ben Barger
Diana is survived by her children: Ben Burkhart and wife Judy, and Bessie Carol Osborne and husband Kip, all of Manchester.
She is also survived by the following grandchildren: Shane Nathaniel Osborne, Andrew Forman and wife Courtney, and Jeremy Forman; her brothers: Raleigh Barger and wife Kim, and Lyndon Barger, both of Oneida; and by her special friend, Robert Gay.
In addition to her parents, Diana is preceded in death by three husbands: Larry Moore, Curtis Burkhart, and Marion Hensley; and her grandson, Dustin Burkhart.
Services will be held at 11:00 AM on Monday, February 17th at the Irvin Hill Holiness Church in Oneida, KY, with Kevin Lloyd, Rick Combs, and Shelby Deaton officiating. Burial will follow in the Spurlock Cemetery on Laurel Branch.
Visitation will be held at 6:00 PM on Sunday, February 16th at the Irvin Hill Holiness Church in Oneida, KY.
Britton Funeral Home is in charge of the arrangements.