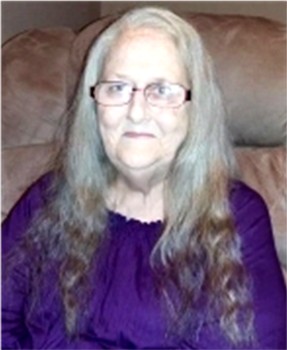 Janice Kay Moore was born June 24, 1960 in Jackson County and departed this life Tuesday, February 4, 2020 at the St. Joseph Hospital East in Lexington, being 59 years of age. She was the daughter of the late Pless & Annie (Spivey) Bowman.
Janice is survived by her husband, Levi Moore of McKee and by five daughters, Melissa Ann Smith (Caspar) of McKee, Kristy Wilson (James) of London, Jessica Mullins (Jamie) of Annville, Nikki Moore (Arthur Gibson of Paint Lick and Miranda Mullins (Josh) of Annville. She is also survived by a brother, Ellis Bowman of Sand Gap and by the following sisters, Nancy Moore and Sue Bowman both of Georgetown, Judy Golden, Elizabeth Isaacs and Bonnie Gabbard all of Sand Gap, Polly Creech of McKee and Janie Dean of Indianapolis, IN.
Janice was blessed with the following grandchildren, Tessa Smith, Cody Smith, Paige Smith (who preceded her in death), Kyla Wilson, Jesse Wilson, Kasey Wilson, Taylor Mullins, Jacob Mullins, Kristen Gibson, Aron Gibson, Kaley Gibson, Isaiah Mullins and three great grandchildren, Xavier Damrell, Skyla Damrell and Paisley Damrell and by a host of adopted grandbabies she loved.
In addition to her parents and granddaughter, Janice was also preceded in death by two siblings, Isaac Bowman and Susie Bowman.
Janice attended the Pigeon Roost Church and The Church on the Hill.
Funeral service 2:00 PM Sunday, February 9, 2020 at Lakes Funeral Home with Bro. Mark Horn and Bro. Jack Johnson officiating. Burial to follow in the Moore & Smith Cemetery.
Lakes Funeral Home was in charge of arrangements. www.lakesfuneralhomemckee.com