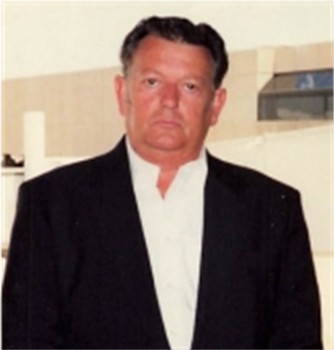 Charles Jackson Robinson, better known as Jack was born February 5, 1934 and departed this life Wednesday, February 15, 2020 at his residence surrounded by family, being 86 years of age. He was the son of the late H.P (Buddy) and Clora (Brandenburg) Robinson.
Jack is survived by his wife, Corene and the following children, Danny Robinson (Brenda), Jack T. Robinson and Janice Hobbs (Virtsol) and Mike Harsh all of McKee, KY and Tim Harsh (Debby) of Milton, IN. He is also survived by nine grandchildren, sixteen great grandchildren and a host of nieces and nephews.
In addition to his parents, Jack was also preceded in death by sisters, Cliffie, Irene and Bethel Flannery, a brother, Marvin who died as a child and Miranda Robinson Simpson.
Jack retired from Jackson Energy where he kept their fleet of trucks on the road. He also worked for Jones's Implement for seven years.
Jack was loved by all who knew him. He always had a good joke to tell or a prank to pull, especially if it involved a rubber snake. He loved a good laugh. He was a musician, a mechanic (if he couldn't fix it he could usually build a better version of it).
He will be missed by all his family and friends, who knew and loved him.
Funeral service: 2:00 PM Saturday, February 15, 2020 at Lakes Funeral Home with Bro. Brian Gabbard officiating. Burial to follow in the Gabbard Cemetery.
Lakes Funeral Home was in charge of arrangements. www.lakesfuneralhomemmckee.com