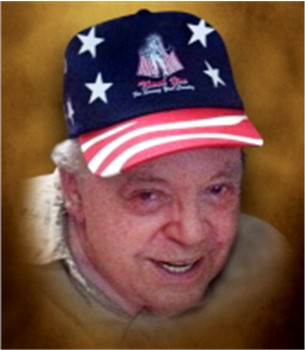 Beverly H. (Beve) Cotton, Jr., 86, of Tyner, KY, passed away Friday, February 21st, at the Eastern KY Veterans Center in Hazard.
Beve was born in Manchester, KY on July 28, 1933, a son of the late Mary Jane (Taylor) and Beverly H. Cotton. He was a veteran of the U.S. Air Force.

He is preceded in death by his wife, Eula Mae (Bach) Cotton.
Beve is survived by four sons: Kenneth Cotton, of Massachusetts; Bill Lint, of Maine; David Cotton, of Minnesota; and Steve Cotton, of Fort Wayne, Indiana; his brother, Ralph Cotton; and by a host of grandchildren and great-grandchildren.
In addition to his wife and parents, Beve was preceded in death by his daughter, Mary Lou Burlew; and the following brothers and sisters: George Cotton, Johnny Cotton, Domie Cotton, Ernest Cotton, Wilma Hobbs, and Serena Smith.
Services will be held at 4:00 PM on Monday, February 24th at Britton Funeral Home in Manchester, KY. Burial will follow in the Cotton Cemetery on Cotton Bend Road.
Visitation will be held at 6:00 PM on Sunday, February 23rd at Britton Funeral Home in Manchester, KY.
Britton Funeral Home is in charge of the arrangements.