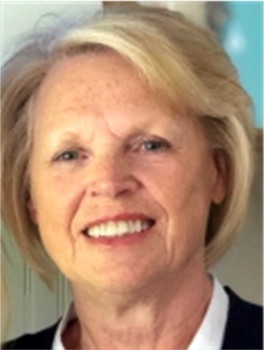 Mary Rhonda Halcomb was born March 25, 1947 in Laurel County and departed this life Monday, March 16, 2020 at the Morning Point East in Lexington, being 72 years of age. She was the daughter of the late Raymond & Lorene (Combs) Wyatt. Rhonda was a member of the Conway Christian Church and was retired from Jackson County Bank.

Rhonda is survived by her husband, Billy Halcomb of Annville; by her daughter, Kristie (Tony) Spencer of Lexington and by two grandchildren, Lydia Spencer and Logan Spencer both of Lexington. She is also survived by the following siblings, Charles Wyatt of Cincinnati, OH, Benny Wyatt of Murray, Lenny Wyatt of East Bernstadt, Eldon Wyatt, Donald Wyatt, Marsha Hurley, Sue Gibson and Andrea Kay Sizemore all of London.
In addition to her parents, Rhonda was also preceded in death by two brothers, Arnold Wyatt and Ronald Wyatt.
Funeral service: 11:00 am Friday, March 20, 2020 at Lakes Funeral Home with Bro. Larry Hays and Bro. Bill Gambrel officiating. Burial to follow in the Annville Cemetery.
Pallbearers: Logan Spencer, Neil, Jasper, Matthew, Justin & Jason Wyatt and Chris Frazier. Honorary pallbearers: Larry Hays, Larry Collins, Carl Howell, Bill Morris, Larry Gabbard, Tony & Teresa Bogg, Jeff Henderson & Harold Moore.
Lakes Funeral Home was in charge of arrangements. www.lakesfuneralhomemckee.com