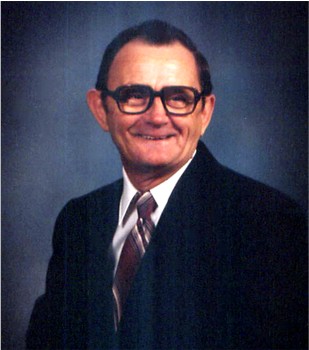 Mr. Thomas J. Dearing age 88 of Moore Creek Rd. Dewitt, Kentucky, departed this life at his home on Thursday, February 20, 2020. He was the widow of Gladys Lorraine Dearing and the son of Frank Dearing and Catherine (Sadauskas) Dearing born to them on November 19, 1931 in Wilkes Barre, Pennsylvania. He served his country in the United States Army and was a member of the Dewitt Baptist Church. He enjoyed gardening and fishing.

He is preceded in death by his parents and his wife Gladys and two daughters, Linda Perry and Anita Dull.
Left behind to mourn his passing, his two sons, Michael Lawver and wife Karen of Warren, South Carolina and Steve Lawver and wife Sherry of Martinez, Georgia, three daughters, Patricia Williamson of Augusta, Georgia, Ruth Jean Hubbard and husband Bobby of Dewitt, Kentucky and Donna Clower and husband Jack of Knoxville, Tennessee. He also leaves behind one sister, Ann McGeorge of Buffalo, New York along with twenty-two grandchildren and many great grandchildren and great-great grandchildren.
Funeral services for Mr. Dearing will be conducted on Tuesday, February 25, 2020 at 2:00 p.m. with Rev. Bobby Henson officiating. Pallbearers will be family & friends. He will be laid to rest in the Hubbard-Dearing Cemetery at Dewitt, Kentucky.
Cobb-Hampton Funeral Home will be in charge of all arrangements.
Friends will be received at the Cobb-Hampton Funeral Home on Monday evening from 6:00 until 9:00 p.m. and on Tuesday from 12:00 noon until the hour of service at 2:00 p.m.
To the Dearing family, the staff of the Cobb-Hampton Funeral Home would like to offer you our heartfelt sympathy during your time of bereavement.