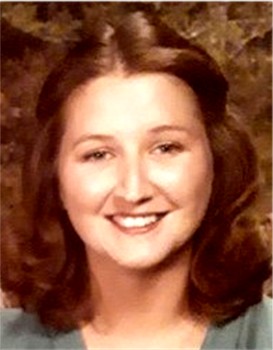 Debra Joy Soper age 65 of Heidrick, Kentucky departed this life on Friday, February 28, 2020 at her home. She was the wife of Richard Soper and the daughter of Jim & Arizona (Lundy) Doolin born to them on August 25, 1954. Debbie was a member of the Heidrick Holiness Church and was a retired school teacher with the Knox County Board of Education.
Debra is preceded in death by her parents, Jim & Arizona Doolin, four brothers, Larry, Sterling, Herman and Shirley Doolin and two sisters, Aline Payne and Florence Hembree.
She is survived by her husband Richard Soper, son Adam Soper and wife Jamie , three grandchildren, Gracie Soper, Elee Soper and Bellamy Soper all of Heidrick, one brother, Terry Doolin and wife Maryetta of Barbourville, four sisters, Roetta Brock of Ohio, June Pickard and husband Don of Barbourville, Anna Ruth Burnette and Helen Abner and husband Bee of Heidrick, three sisters-in-law, Mary Jeanette Barnes and husband Bill of Bimble, Gail Phipps and husband Bill of Bailey Switch and Barbara Soper of Athens, TN. She also leaves behind many nieces, nephews and other relatives and friends to mourn her passing.
Funeral services for Debra Soper will be conducted in the Cobb-Hampton Funeral Home Chapel on Monday, March 2, 2020 at 2:00 p.m. with Rev. Herby Hoskins, Rev. Duke Hammons and Rev. Tommy Frazier officiating. She will be laid to rest in the Doolin Cemetery at Heidrick. Cobb-Hampton Funeral Home will be in charge of all arrangements.
Friends will be received at the funeral home on Sunday evening from 6:00 until 9:00 PM and on Monday from 10:00 AM until the hour of service at 2:00 PM.
To the Soper family, the staff of the Cobb-Hampton Funeral Home would like to offer you our heartfelt sympathy during your time of bereavement.