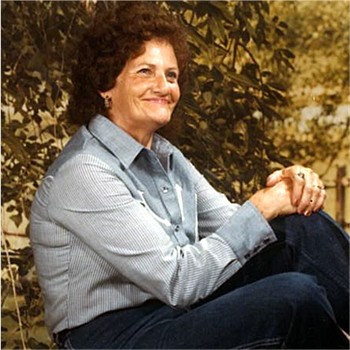 Minerva Partin, age 96, of Barbourville, Kentucky departed this life on Saturday, March 7, 2020 in the Laurel Heights Nursing Home in London. She was the daughter of the late Wesley Arthur and Nerva Jane (Miracle) Maiden, born to them on January 9, 1924 Knox County, Kentucky.
Minerva was a member of the Little Popular Creek Baptist Church. She worked on the Cadillac assembly Line in Detroit, Michigan and was a wonderful mother who loved gardening, cooking and gathering ginseng. She learned to drive late in life and loved it.
She was preceded in death by her parents Wesley Arthur and Nerva Jane (Miracle) Maiden, three sons, Danny Rogers Partin, Roy Gilford Partin, Billy Jack Partin, five brothers, Charlie Maiden, Gilford Maiden, Felipe Maiden, Wesley Maiden and Salas Maiden and two sisters, Melissa Mayne and Marie Hyder.
Left behind to mourn her passing are her daughter, Bobbie Bargo of Richmond, Kentucky, son, Delmar Partin of Panama City, Florida, four sisters, Betsy Smith of North Olmsted, Ohio, Lois Smith of Dry Ridge, Kentucky, Sara Logan of Barbourville, Kentucky and Jean Burch of Cincinnati, Ohio, ten grandchildren, six great grandchildren, and one great-great grandchild, a special friend Sadie Holder of Richmond and her favorite daughter-in-law, Heather Johnson of Richmond, Kentucky. She also leaves behind a host of many other relatives and friends to mourn her passing.
A Graveside Service for Minerva Partin will be held on Monday, May 9, 2020 at 2:00 p.m. at the Evans Cemetery at Bryant Store, with Reverend Bob Elliott officiating. Pallbearers will be Paul Bargo, John Bargo and Jack Bargo. Cobb-Hampton Funeral Home will be in charge of all arrangements.
To the family of Ms. Partin, the staff of the Cobb-Hampton Funeral Home would like to offer you our heartfelt sympathy during your time of bereavement.