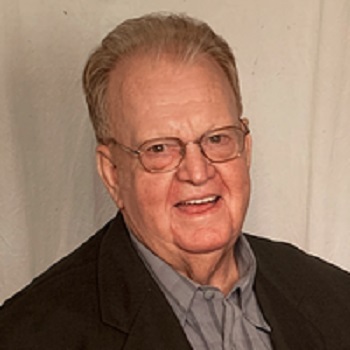 James Arthur Hacker was born on July 7, 1938, at Datha in Jackson County, Kentucky, the son of the late James Arthur Hacker and Beatrice Harris Hacker. He was united in marriage to Thelma Brewer Hacker, who survives of London.
He is also survived by four siblings, Wayne Hacker and wife, Patty, of Union, Lois Jean Clarkston of Alexandria, Alabama, Ruthene Banks and husband, J.L., and Janice Byrd, all of Tyner, plus a host of other friends and relatives to mourn is passing. In addition to his parents, he is also preceded in death by one sister, Mabel Eulene Coffey.
He was a retired field mechanic for Whayne Supply Company and a member of Lakeview Church of Christ.
James Arthur Hacker departed this life at his home on Monday, November 18, 2019, being 81 years, 4 months and 11 days of age.
Pallbearers - Tommy Brewer, Denny & Kenny Robinson, Anthony Hacker, Anthony Bray, Russell Ledbetter
Honorary Pallbearers - Eugene Brewer, Bob Mills, Junior Bennett, Jonas Fortney, Ray Robinson, J.L. Banks
Funeral services for James Arthur Hacker will be conducted 12:00 Noon Friday in the Bowling Funeral Home Chapel with Roger Bowling, Steve Neeley and James Likens officiating. Burial will follow in the Walnut Hill Cemetery in Annville.
The family of James Arthur Hacker will receive friends at Bowling Funeral Home after 6:00 PM Thursday.