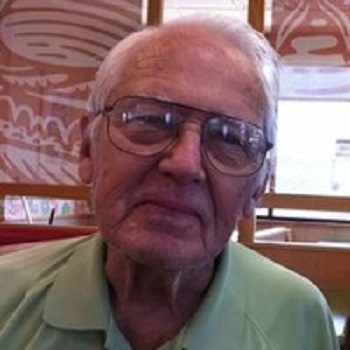 A rascal who loved building model airplanes. That is how his little sister describes him. Almon P. Royster, Jr. was born in Bloomfield, KY on July 27, 1936 and completed his life's journey on earth surrounded by family on November 17, 2019.
Carolyn Thibodaux (Ray) has fond memories of her big brother as they grew up in Lexington, Ky and that contributed to the avid UK Wildcats sports fan he became. Al came home from the Army, where he spent time in Fort Huachuca, AZ with the determination to work for IBM.
His persistence paid off and he enjoyed a long career, retiring as a customer service engineer in August 1992. He met the love of his life, Pamela Prigge, while they both participated in horseback riding and they were married August 7, 1960. She survives.
He was a knowledgeable, kind and hard-working man, and was committed to taking care of his family.
Memories abound in Al and Pam's four children, Cheryl Strasser (Allan), Lauren Hines (Sonny), Aimee Grant (Michael), and Almon Royster III (Brenda). Playing the yard game "Colored Eggs" with cousins, Tracy, Brent & Leslie at grandmother Ruby's house in Lexington while Al visited with his mother and sister is a favorite memory. We also enjoyed unforgettable weekend camping trips at the Smoky Mountains, Natural Bridge and Koomer Ridge…packing up and traveling after his long week at work.
We remember days and nights on end at the local baseball & softball park after he was transferred with IBM to London, KY, nights attending high school band concerts and Sundays at the local Presbyterian church. Al finally got to enjoy his passion when he was transferred with IBM to Atlanta Headquarters and they moved to the Turtle Cove POA community in Monticello, GA.
Golf, golf, and more golf…sprinkled with trips to visit 11 grandchildren, Trevor Barton (Shanna), Cameron Barton (Caitlin), Casey Barton, Brianna Lane, James Lane, Haley Hines, Courtney Thompson, Anna Grant, Tyler Royster (Amber), Zach Royster, and Emily Royster along with his great grandchildren. Many friends and neighbors remember Al's quiet, steady demeanor (unless he and Pam were verbally sparring, of course) and the time he took to share his golf tips and knowledge.
He was preceded in death by his parents, Almon P. Royster, Sr & Ruby Royster Maloney, Son-in-Law, Shane Thompson and Granddaughter, Brooklyn Thompson.
He will be greatly missed and loved ones may enjoy a Celebration of Life at Turtle Cove POA clubhouse, 222 Clubhouse Dr., Monticello, GA 31064 on Sunday, Dec 1, 2019 from 4pm – 7pm. In lieu of flowers we ask for donations to St. Jude children's hospital www.stjude.org, a charity Al and Pam strongly supported through their life.