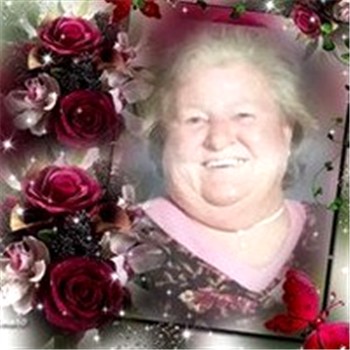 Francis Darlene (Truett) Belt, age 76, of East Bernstadt, Kentucky passed away Monday, February 10, 2020 at Advent Health in Manchester, Kentucky.
She was the mother of Raymond Monroe Belt and wife Mahala, Edward Ray Belt and wife Candace, Arvil Belt and Helen Rose Wilson and husband John all of London, Kentucky, James Belt of East Bernstadt, Kentucky, and Jannie Belt of French Lick, Indiana; the sister of James Vander Truett of Covington, Kentucky, Wayne Lunsford, Carl Lunsford, and Roy Lunsford all of London, Kentucky. She was also blessed with fifteen grandchildren, ten great grandchildren, and two great great grandchildren.
She was preceded in death by her husband, Billy Ray Belt;by her parents; James Monroe and Francis L. Vaughn Truett, by her siblings, Preston Truett, J.D. Truett, James Otto Truett, Helen Rose Truett, Mary Allen, Martha Coldiron, Magdaline Tinch, Tilda Hunt, Myrtle Grubb, Margaret Bentley, Earl Lunsford, Bill Lunsford, Harvey Lunsford, May burdine and Ellen Buck.
Funeral services for Francis Darlene (Truett) Belt will be conducted Sunday, February 16, 2020 at 2:00 P.M. in London Funeral Home Chapel with Marlow Napier, Marvin Napier and Claude Gilbert officiating. Burial will follow at Snuffer Cemetery in East Bernstadt,Kentucky.
The family of Francis Darlene Belt will receive friends at London Funeral Home after 6:00 P.M. on Saturday, February 15, 2020.
Serving as pallbeares are: James Belt, Andy Belt, Jarrett Belt, Travis Jackson, Morgan Smith, Damein Belt, Trevor Jackson, and Dylan Belt.